Temperature
Thermometers and transmitters for the process industry. BASI offers a complete assortment of thermometers, thermowells,
measurement inserts, transmitters and accessories for all types of process industries such as Oil & Gas, Chemicals, Food & Beverage, Life Sciences, Primaries & Metal, Power & Energy.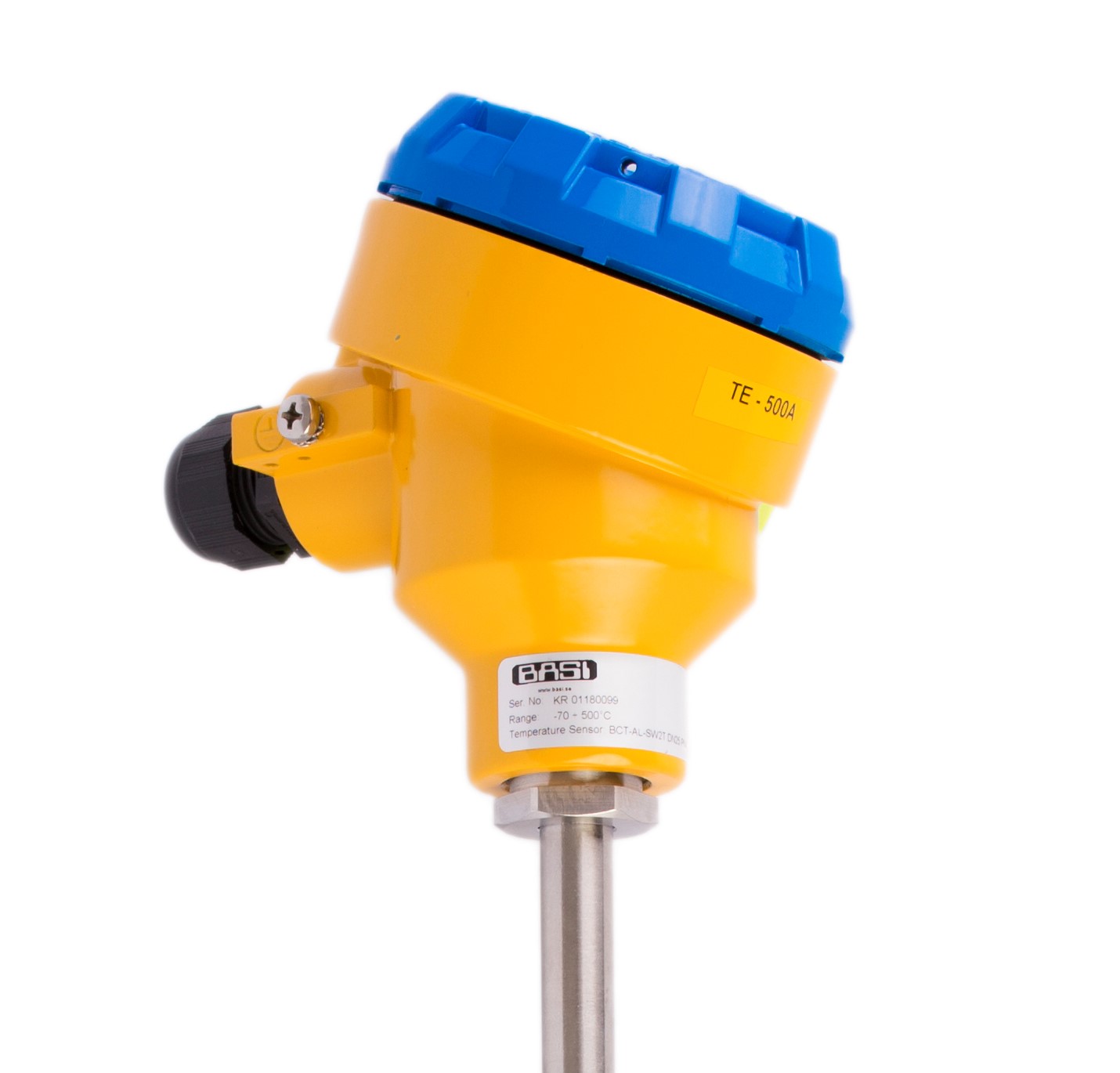 Industrial Sensors
BASI offers a broad portfolio of temperature measurement technology for comprehensive solutions for almost all branches of industry. The measurement principles used are RTD sensors and thermocouples. Important points for the inclusion of the measurement point into the process
are the protection of the thermometers through thermowells and the process.
Showing 1–12 of 14 results
Temperature Sensor BTS220R

BASI's indoor temperature sensor BTS220R measure temperature by means of a Pt100 sensitive element for fast reaction