Signal Converters
Signal Conditioners, Transmitters and Converters
Process transmitters isolate, filter amplify, and convert sensor signals to current or voltage signals for interfacing with controllers and other instrumentation. Select from 2-wire loop-powered current transmitters, 3-wire DC- powered transmitters, or 4-wire AC/DC-powered transmitters. 3-wire and 4-wire models are available as current or voltage transmitters. DIN-rai, plug-in and field-mount version are available. Configuration is easy with Windows software, push-buttons, switches, or pots for span/zero settings depending on the series.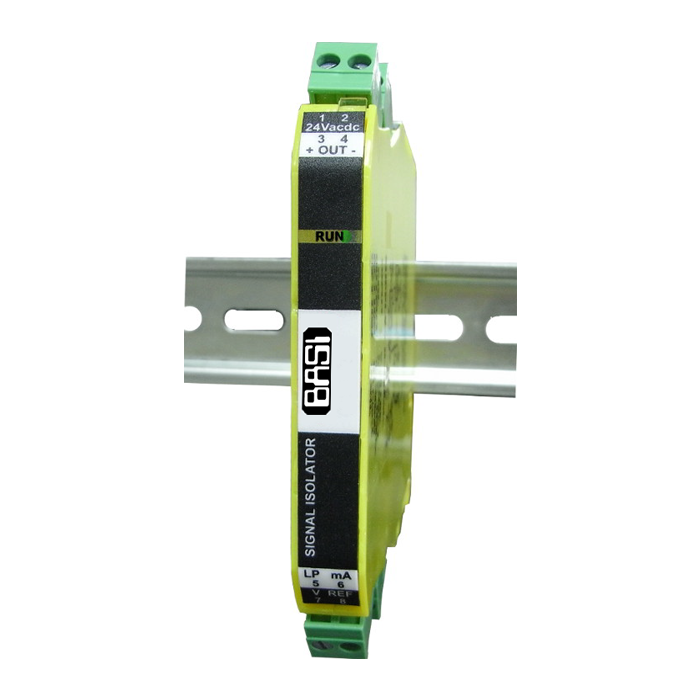 DIN Rail Series 300
BASI Smart Line is a new series of signal conditioning modules with the following design philosophy
Smaller case style.

Has a wide range ac/dc power supply.

Capable of changing ranges and settings without using test equipment or opening the case.

Simple setup and verification process.

No trim pots.

Real time display input and output values in BSL300 programmer.