Temperature
Thermometers and transmitters for the process industry. BASI offers a complete assortment of thermometers, thermowells,
measurement inserts, transmitters and accessories for all types of process industries such as Oil & Gas, Chemicals, Food & Beverage, Life Sciences, Primaries & Metal, Power & Energy.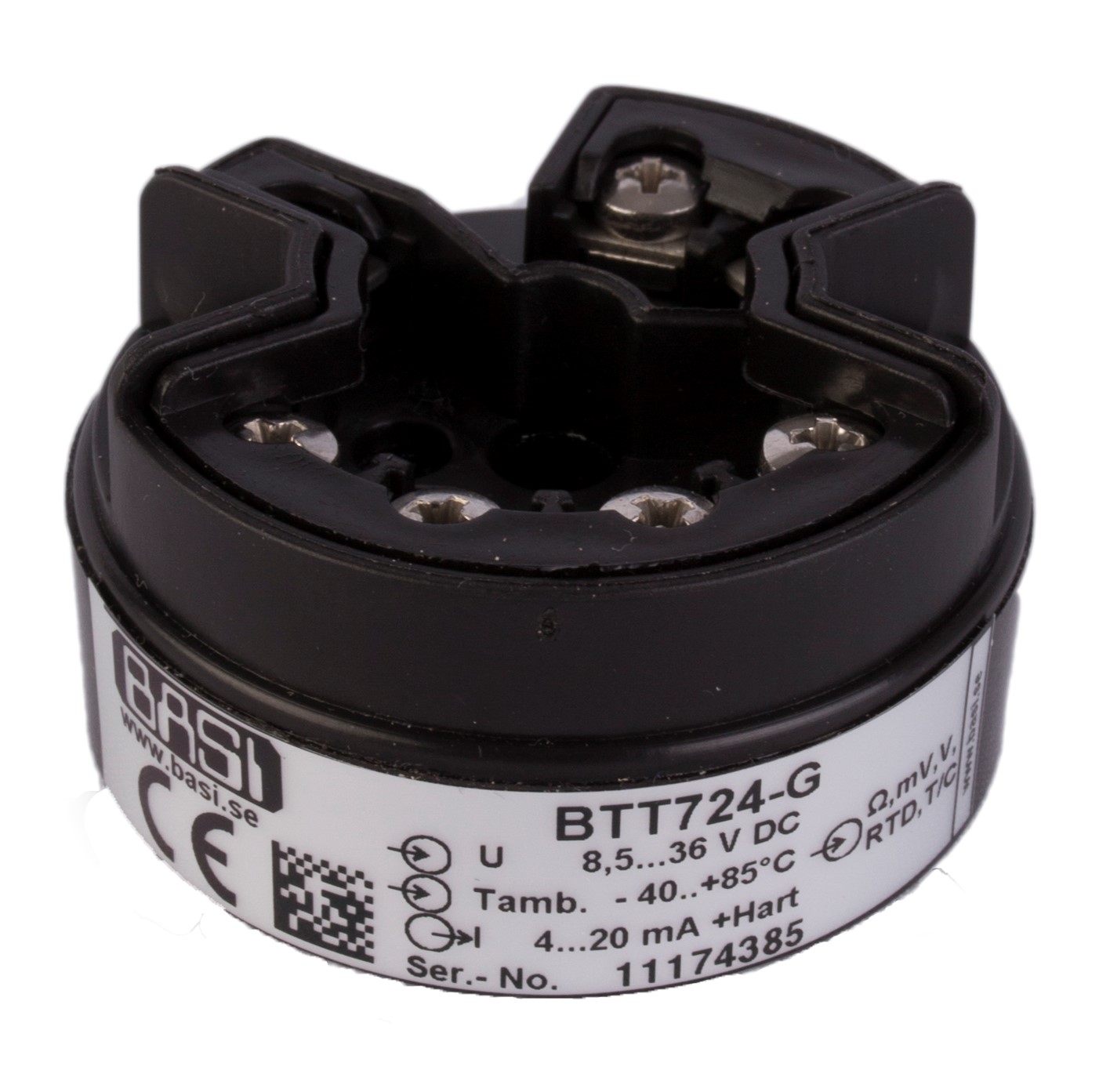 Headmount
The task of temperature transmitters is the transformation of the sensor signal into a stable and standardized signal. In the past, transmitters were built using analog technology. In the meantime digital technology has gained acceptance, however, because it offers better measurement accuracy at simultaneously higher flexibility, improve safety and safe costs. In addition, the measurement accuracy in modern transmitters can be improved by using & sensor-transmitter matching & software.