Controllers
Controllers are widely used in industrial control systems to adjust or maintain desired outputs of specific processes within a desired range. BASI provides a diverse range of highly accurate and reliable controllers for ideal system control.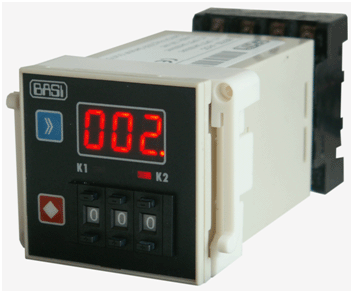 Timer
Timers are the basic tools widely used in automation process of various industries. BASI offers
the wide range of industrial timers, designed, manufactured and tested to meet the most
demanding worldwide standards and ratings. They also offer reliable design, quick replacements,
panel space-saving and solutions that offer increased functionality, flexibility and performance.
Showing all 3 results
Timer BAT02

BASI's BAT02 timer is designed for time sequence control of electrical actuators.

Timer BAT04

BASI's BAT04 has all functions of a modern electronic timer and can be widely used in industry and consumer goodsDIN 48W x 48H mm

Timer BDT03

BASI's BDT03 timer is for time sequence control with 2 adjustable time periods forming a cycle, 3 sub-ranges, and 4 different modes